Tired Of Waiting For the Next Great Novel?

British publisher Penguin may have the answer — a Web-based, collaborative novel that can be written, edited or read by anyone, anywhere thanks to "wiki" software, the technology behind Web encyclopaedia Wikipedia. The novel, "A Million Penguins," went live on Thursday and its first lines are already being written, edited and rewritten by enthusiasts on www.amillionpenguins.com.
Penguin, which embarked on the project with a group of creative writing and new media students, says it is using the novel as a test of whether a group of disparate and diverse people can create a "believable fictional voice." This is an experiment. It may end up like reading a bowl of alphabet spaghetti," Jeremy Ettinghausen, head of digital publishing at Penguin UK said, adding there were no plans as yet to publish the completed work.
We are not making any predictions. It would be utterly fantastic if we could at the end create a print remix." The experimental novel, which Penguin says is the first "wiki novel" to be started from scratch by a major publishing house, will be online for at least six weeks.
France to offer tax credits on video games
France is to offer tax credits to encourage local companies to develop video games, the Ministry of Culture said on Thursday.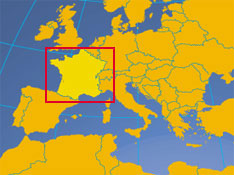 Parliament has approved a measure that will offer tax credits to producers of video games "with a cultural dimension" to finance 20 percent of a company's production costs to a maximum of 3 million euros ($3.91 million) a year, the ministry said in a statement.
It said the move, intended to keep video game production in France, had been decided in recognition of the growing cultural importance of video games, which it said were played regularly by 15 million people in France.
"It recognizes the cultural character of the video game, which involves several branches of artistic talent: writers, directors, graphic artists, musical and sound creators," it said. The statement noted that the European Commission had begun a formal examination of the proposed measure which would be completed in a few weeks.
Just a Wii Get Together

A slew of Wii-themed home parties that have cropped up since the console's launch late last year. According to Wii owners, the console's motion-sensitive controller, which can be swung like a tennis racquet or sword, makes it perfect for groups of people to take turns bowling or swordfighting in their living rooms.
"It's almost as entertaining to watch people playing as to be on the system," said Mike Marusin, the friend of Smith's who turned him on to the Wii. Perrin Kaplan, vice president of marketing for Nintendo of America, said the Wii was also popular at family gatherings over the holidays — including her own.
"For the first time ever over the holidays all the people in my household were playing together," Kaplan said. "I know it was a first for a lot of households." Indeed, Marusin said he was floored by how the Wii caught on not only with his wife and friends, but also with his extended family.
John Sams, a 20-year-old student in Greenville, South Carolina, said he knew the Wii would be provide a new opportunity for socializing before it even became available. As a result, he and his brother, Indy, 22, started a Web site to link up people interested in Wii gaming parties in their area.
The site, http://www.wiiparty.net, has about 150 registered members and Sams said he has met several people through the site who have attended Wii parties at his apartment. He now has friends and classmates over to play games like "Red Steel" and "Excite Truck" at least four times a week.
Apple Adds A Little Color To The Shuffle
Hoping to continue the success of its entry-level iPod Shuffle player, Apple on Tuesday introduced four colored versions of its popular music device that would sell alongside the original silver version. The new colors will sell for the same price as the original, and include blue, pink, green and orange.
The new players are available immediately online and through stores, the company said. "iPod shuffle is the world's most wearable digital music player," said Greg Joswiak, Apple's vice president of Worldwide iPod Product Marketing. "Music fans can now choose iPod shuffle in one of five brilliant colors, or they can buy one of each."